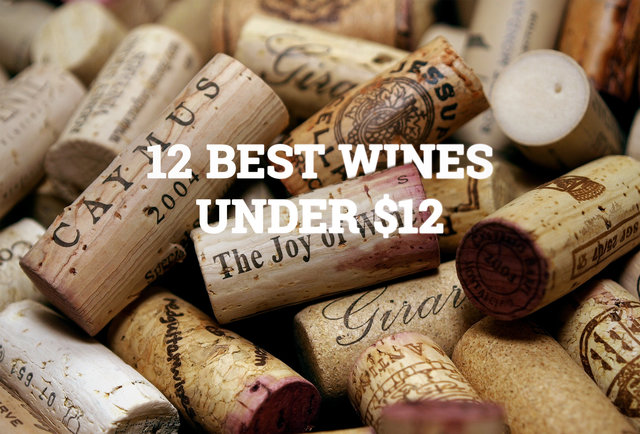 I am no connoisseur of wines. I will admit that immediately. I just enjoy wine, pure & simple. It is my favorite part of my weekends (besides spending time with my family, of course). I am sure there are many wines out there way over the $12.00 a bottle price that are delicious, but I am frugal (not cheap, there's a difference) when it comes to finding a wine in a price range I'm willing to spend. My local wine & liquor store carries a somewhat good variety. I have found several wine companies that produce delectable wine for even less than $10 bucks a bottle! Imagine that. I was even skeptical at first.
I enjoy the Pinot Grigio's occasionally, and some of the Sauvignon Blanc's are okay. A decent Rose' comes in handy when having steak. But my weakness is the ever delightful Rieslings. I have been told and have read that Rieslings are only to be enjoyed with appetizers, oriental food or spicy foods, but I have found they work very nicely with just about anything. Rieslings deliver a subtle sweetness that doesn't over-power whatever you may be having for dinner. I have even had it along with pizza!
I found a couple of Rieslings for around $9.00 a bottle. Three Blind Moose is a great winery from Washington State. Terrifically blended to be crisp with a fruity finish. Another favorite of mine is the Barefoot wines from California. In their Riesling, they use a fantastic combination of green apple, citrus and peach which give it a sweet and sour flavor. Many of the Rieslings I have "researched" (meaning: I drank the whole bottle, no sharing) were imported from Australia. Alice White, The Little Penguin, Black Swan, Rosemount, and Yellow Tail are magnificent with their aromas and flavors that include cinnamon, lime, pear, orange blossom, and floral tones.
I have recently discovered two new Rieslings (new to me since I have been working my way through the wine store's shelves). Two Vines Winery hails from Washington State. It is unique with its refreshing tastes of apricot and peach. And the other is imported from Germany, Dr. Willkomm's Blue River Riesling which after watching Rick Steve's Europe on PBS one night discovered that Rieslings were originated out of Germany on the Mosel River. Most German wineries are famous for using the slate soil in growing fabulous grapes that produce the inspirational taste of Riesling. I recommend anyone in trying a Riesling from Germany….yum!
Again, I reiterate the fact that I am not an authority on wine. I am; however, a wine enthusiast. I am proud of myself for finding wines that are not only enjoyable but drinkable because let' face it sometimes you don't always get what you like for the price! So here's to another glass of my "frugal yet delicious" wine…..Salute.
Source:
Image Credit