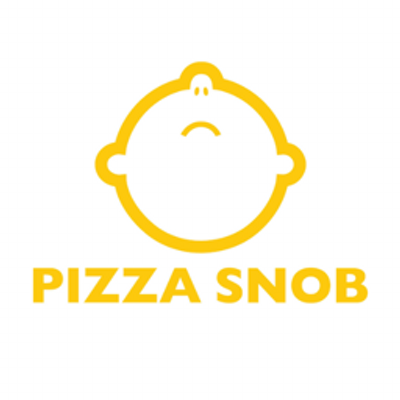 Finding out who makes the best pizza is a lifelong quest. Although it sounds like a contradiction of terms, pizza snobs do exist. I should know, since I am married to one, and have myself become one over the past decade. Pizza should be judged by only the crust, the sauce, and the cheese. All those extra toppings, be they artichokes, ham and pineapple, barbecued chicken, or the traditional pepperoni, are only as good as the three basic ingredients that comprise a pizza. Whether a pizza comes from one of the nationwide big chain restaurants, a local mom and pop pizza parlor, or your own culinary endeavors, the criteria for a fantastic pizza are always the same.
If the crust is not good, my first thought would be to toss the pizza out, or, if you can't bring yourself to do that, find a hungry teenager who will eat anything. Just do not waste your daily calorie ration on a bad pizza. The crust must taste like a well-developed yeast dough, not a cross between cardboard and Styrofoam. Just as you would not build a house on quicksand, you should not build a pizza on a soggy or a gooey base either.
Whether you are making the pizza yourself, or buying it from your nearby pizzeria, be sure that the sauce has a rich, slightly spicy, slightly sweet tomato flavor with tinges of basil, oregano, and garlic. Nothing is worse than a pizza that is smeared with a tomato-red substance that does not taste at all like a tomato has ever been anywhere near it. Again, find the trashcan for this round concoction that bears no resemblance to an edible pizza.
Real cheese is the crown on the pizza that absolutely cannot be compromised. Just because it looks like cheese, that does not mean that it is cheese. There is a mysterious wonder out there called "cheese food." Even though the word cheese is in the name, do not be fooled. In no way is "cheese food" really cheese, nor does it taste like cheese. The final, but probably the most important, ingredient on a pizza has to be very high quality provolone, mozzarella, and Parmesan in a grand mixture that will satisfy the most discriminating pizza snob.
Now that you understand what goes into making a gourmet pizza, start gathering coupons from your neighboring pizza joints, and do a scientific tasting tour for the best in your area. Once you have tried all the various options available from the big chain restaurants, be sure to visit the smaller pizzerias around. And, if all else fails, get yourself a cookbook, learn how to make dough and sauce, visit a cheese monger, and bake your own masterpiece that everyone, including a true pizza snob, will appreciate. Locating the very best pizza is a life-long endeavor.
Source:
Image Credit